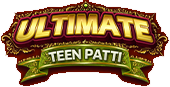 Teen Patti Games
Ultimate Teen Patti is a free teen patti online game from PlayGames24x7 Pvt. Ltd. which can be played on your Android or iOS devices.
Teen Patti or Indian Poker is a very popular card game in India, also known as flash or flush. In South India, it is called teen pathi or 3 pathi. Download Ultimate Teen Patti and play online for free with your friends, family or anyone else worldwide! India's no.1 teen patti app is now just a touch away. Download now and get 3 lac Teen Patti free chips on installation. The game has amazing features which takes your teen patti experience to a level you would have never witnessed before. Free chips, high bonuses, loyalty points, no limit tables and many more unique features make Ultimate Teen Patti the most preferred destination in the world to play teen patti online.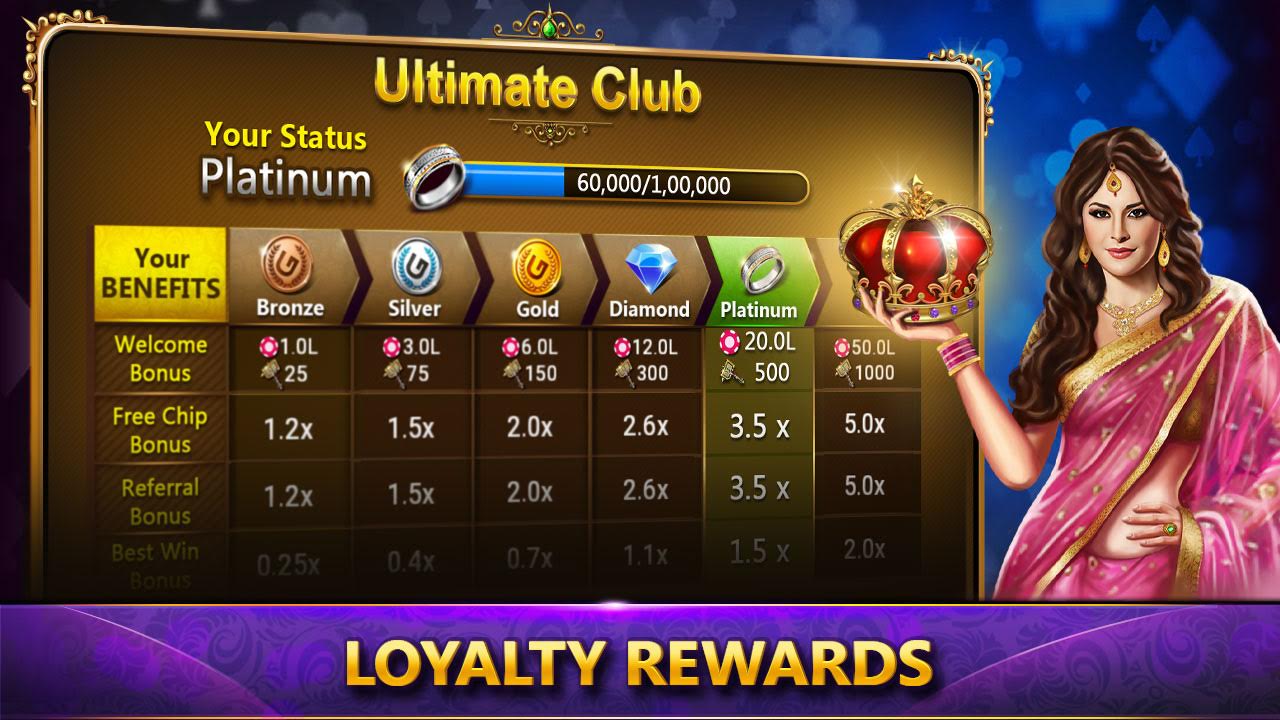 Loyalty rewards
Be a part of our best in the class Loyalty points system "Ultimate Club". The more you win, the higher the bonus that you receive.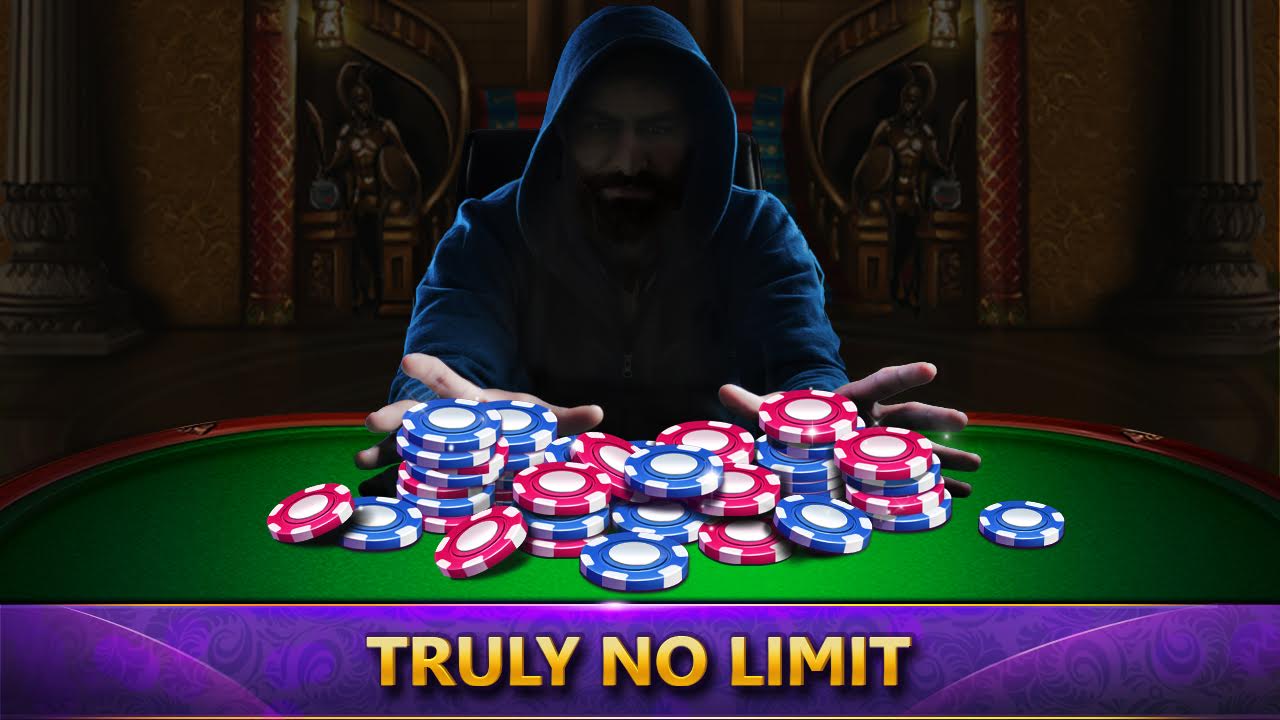 No limit tables
Experience the real thrill of playing Teen patti online on our No Limit tables. The only game where you can raise your bet to as much as you want. This is where the big boys play.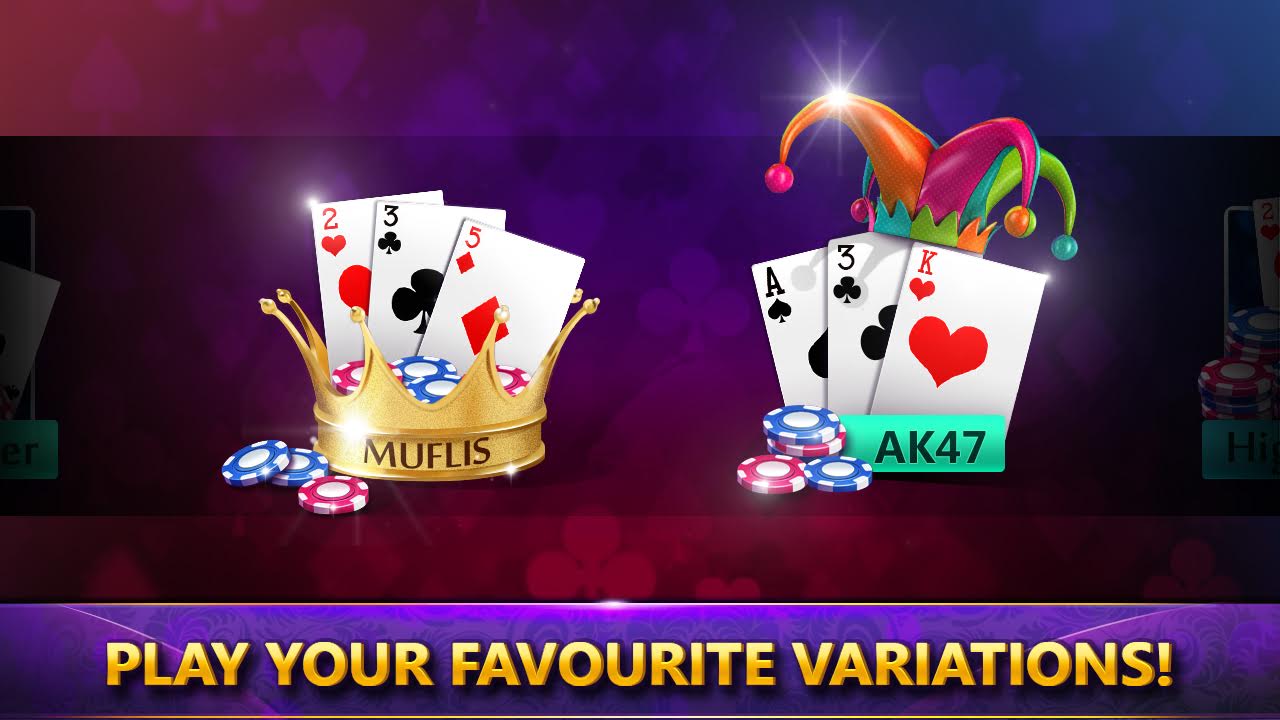 Variations
Not in the mood for a normal Teen Patti game? Play variations like Muflis, AK47 and many more to spice up your Teen Patti game and win big.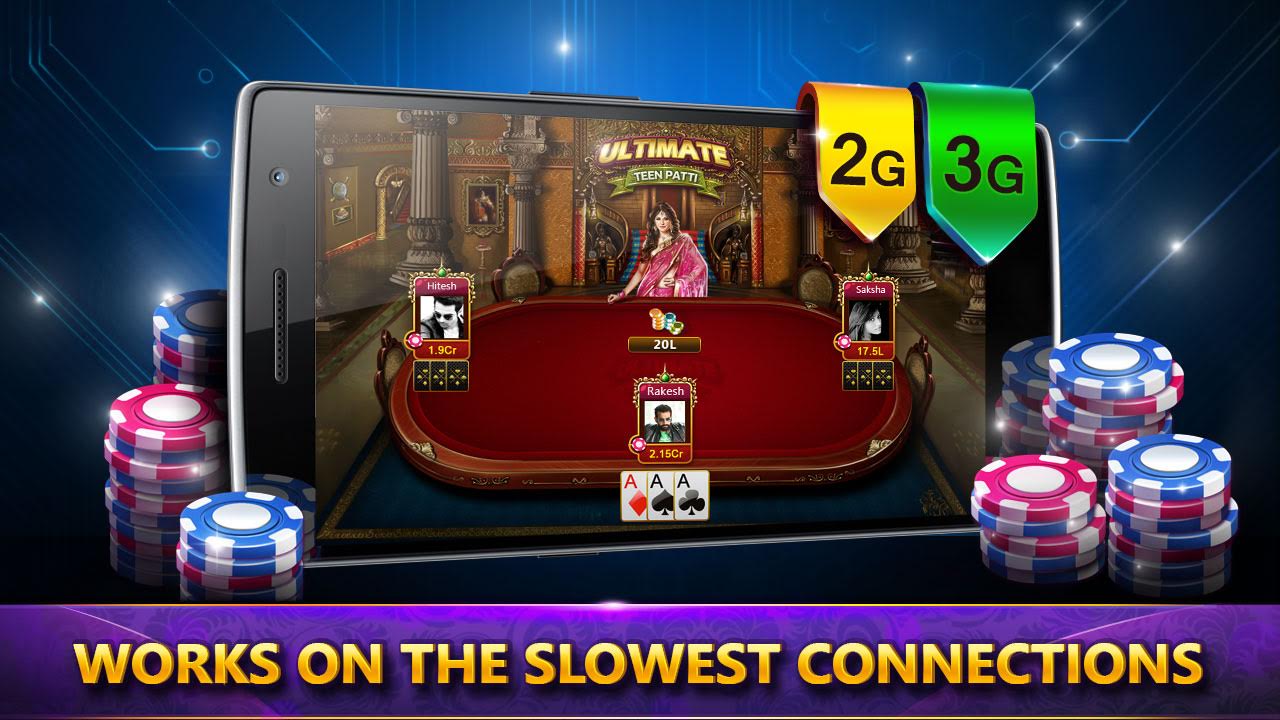 Works on the slowest connections (2G and 3G)
Our app has been tested and optmizied thoroughly to work on the slowest of 2G and 3G connections. The teen patti casino experience should never get interrupted.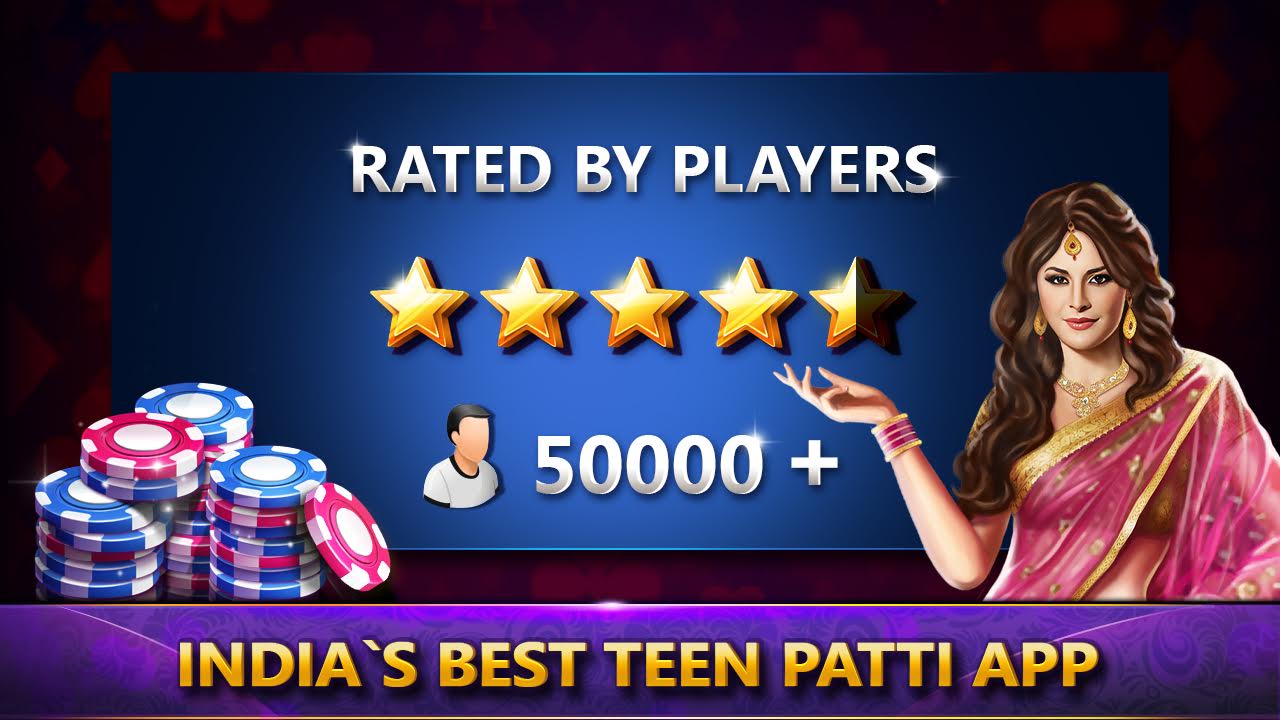 Highest rated teen patti app
We are India's highest rated teen patti app for a reason. With more than 50,000 users rating us on the Google Play Store, we are happy to serve you in the best way possible.
So what are you waiting for? Download the teen patti app to play with and challenge the best teen patti players out there.